About
Public Poetry, Kevin Walzer's meditations on poetry, publishing, business, and other creative pursuits

Your Host
Kevin Walzer, a poet, poetry publisher, husband, and father.

Subscribe to RSS Feed
Get a syndicated feed of my weblog.
Archives
2013
2012
2011
2010
2009
2008
2007
2006

Categories
Books
Business
Poetry
Publishing

May 2013
Sun
Mon
Tue
Wed
Thu
Fri
Sat
1
2
3
4
5
6
7
8
9
10
11
12
13
14
15
16
17
18
19
20
21
22
23
24
25
26
27
28
29
30
31
Site design: Skeleton
Book of the day: Canticle of Idols by Raina Leon

Canticle of Idols by Raina Leon is an intense read. Leon does not write spare, understated poems: her work smolders with a barely controlled intensity, whether its subject is spirituality, sexuality, or family history.
Consider "Serpent and chisel":
Serpent and chisel

Serpents wind around my hips.
No flames spark in my mouth.
I allow them free passage
through damp body, thinning hair.
My face is already stone.

You want me to fight,
bite hissing heads and lap the blood
like destruction's fiend.
Catholics forgive, learn to be meek.
Yemaya swims too much for my arms.

Writhing sins you spit at my toes,
beg me to stamp them out.
Don't you know?
Don't you know?
Sculptors chiseled my feet
on the Devil's neck.

This poem uses primal images, which in the hands of a lesser poet might be melodramatic, but Leon wields them with authority.
0 Comments
Book of the Day: Players by Michael D. Riley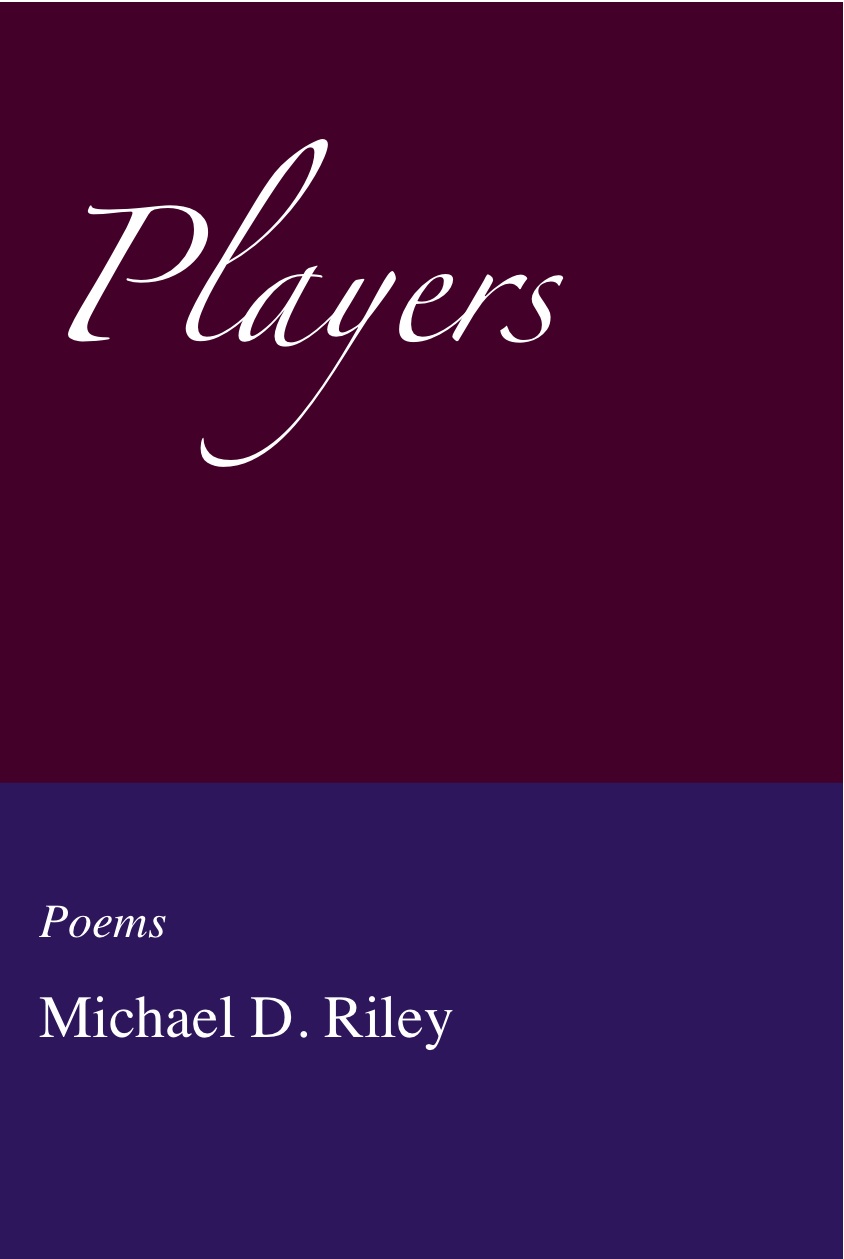 Michael D. Riley's poems in Players are dense and rich with communal history. Their images take on the qualities of archetypes, as in this poem:
Into the Bog

Into the old times. Quilting the hides,
eyeing paths just wide enough to scout through,
fear and death immediate salts to breath,
caves of the body to sleep inside.
Desire as clear as the sun: the trail
fat with game, her fingers and lips at once,
spring softening the hills, the gods' wild dance
in the carved rocks, sustaining without fail.

Because down the mountainside a yellow fog
blurs the cave mouth and its tongues of fire.
Stars wheel their knives above the bog
where the bodies cure and turn to leather.
Above slit throats their young features sag
with sleep, weary guarding life forever.
Reading the dark lines of this poem takes time; it is a poem to be savored as you unpack its meanings.
0 Comments
Book of the Day: Container Gardening by Ellen Steinbaum

Ellen Steinbaum's Container Gardening is a book that is alive with the physical world: Steinbaum pays close attention to the world's immediacy, and her poems trace the interaction between human perception and the external world.
Here's an example:
standing at the shore

afterwards we will
look at it and say
this was when we still or
this was before
but then we will not be
at that same soft moment
grouped in pastel shirts
the children giddy with being
on the beach at nearly bedtime
digging their toes into the sand
wild to escape to the waves
get their clothes wet
looking back we may see
the messy instant of everyone
trying to be perfect or
we may see it
framed by then
glowing
that minute
when we did not know where
we would be looking back from
Nicely done.
0 Comments